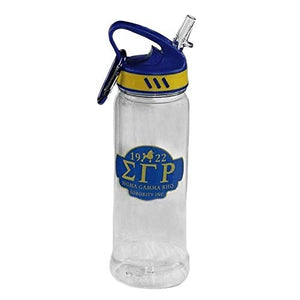 Brand: Greekgear
Color: Multicolored
Features:
OFFICIALLY LICENSED - This Greekgear product is officially licensed. This means your group has approved this product and design. We give a portion of the sales back to the organization.
Largest Greek Retailer Online
Selling Online for Over 20 years
Top Quality Product
Great Design
Part Number: NSE-G1400
Details: Sigma Gamma Rho Eastman Tritan 700Ml Water Bottle W/Carabiner Hook.
Package Dimensions: 11.1 x 4.0 x 3.0 inches